Treating a text as sacred means we believe it can talk to us about anything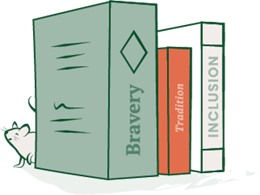 Usually, we pick themes fairly randomly. But you're welcome to submit a theme if you think of one! You can search for themes that have been used in the episodes here.
Any big topic can be applied to any chapter of a good book — in fact that is part of what is at stake in what we do. The only theme we always do is that we end each book on the theme of love.